Investment: $200 non-refundable deposit required to reserve your space (Goes toward final payment)
Total training cost: $1,450.00
*save $200 if you register 4 weeks prior to start date.
*Payment plans available, contact us for details.
Dates: We will meet for 4 weekends over a 4 month period. The 1st and 4th weekend will include a Friday meeting from 7-9:30, Saturday/Sunday 8:30-6pm. There will be a Zoom session / conference call each month.
Friday-Sunday May 31-June 2
Saturday-Sunday July 13-14
Saturday-Sunday August 10-11
Friday-Sunday September 6-8
What is covered in this training?
-Role of a prenatal teacher
-Benefits of prenatal yoga
-Contraindicated poses for each trimester
-Pathologies of pregnancy
-Possible complications and maladies
-Breathing techniques
-Anatomy of pregnancy
-Optimal Fetal Positioning
-Pelvic Floor Health
-Sequencing a prenatal yoga class
-Preparing for birth and mamahood
-Observation of classes & practice teaching -Childbirth Education
-Working with advanced students
-Finding your voice
-Creating themes
-Restorative and prenatal partner yoga
-Sequencing and practice teaching
-Birth choices/empowered birth
-Medical and holistic models of care
-Postnatal yoga and baby + me yoga
-The business of prenatal yoga
-Observation of classes & practice teaching
Prenatal Teacher Training
Learn to empower women through the childbearing year with an in-depth prenatal training that is functional, modern and relatable.
Learn how to teach prenatal yoga and empower mamas through the childbearing year and beyond. This training is broken into 4 separate modules/weekends; all modules must be completed in order to register for the Registered Prenatal Yoga Teacher (RPYT) designation with the Yoga Alliance.

The Unfold Mama Prenatal Teacher Training program is intensive and detailed. The time commitment is well worth the empowering and life changing knowledge you will gain.

This training is offered once a year and capped at 10 students in order to keep it in-depth and intimate.

This training is designed for teachers, midwives, doulas and other health professionals who are interested in teaching yoga to mamas. Ideally participants would have completed a 200-hour basic teacher training or have at least 2 years of yoga experience. All participants should have a working knowledge of basic alignment principles and anatomy. Please note that the training will not cover basic yoga poses, or philosophy. Non-yoga teachers will not be certified to teach prenatal yoga. However, you will receive a certified indicating that you have completed this training.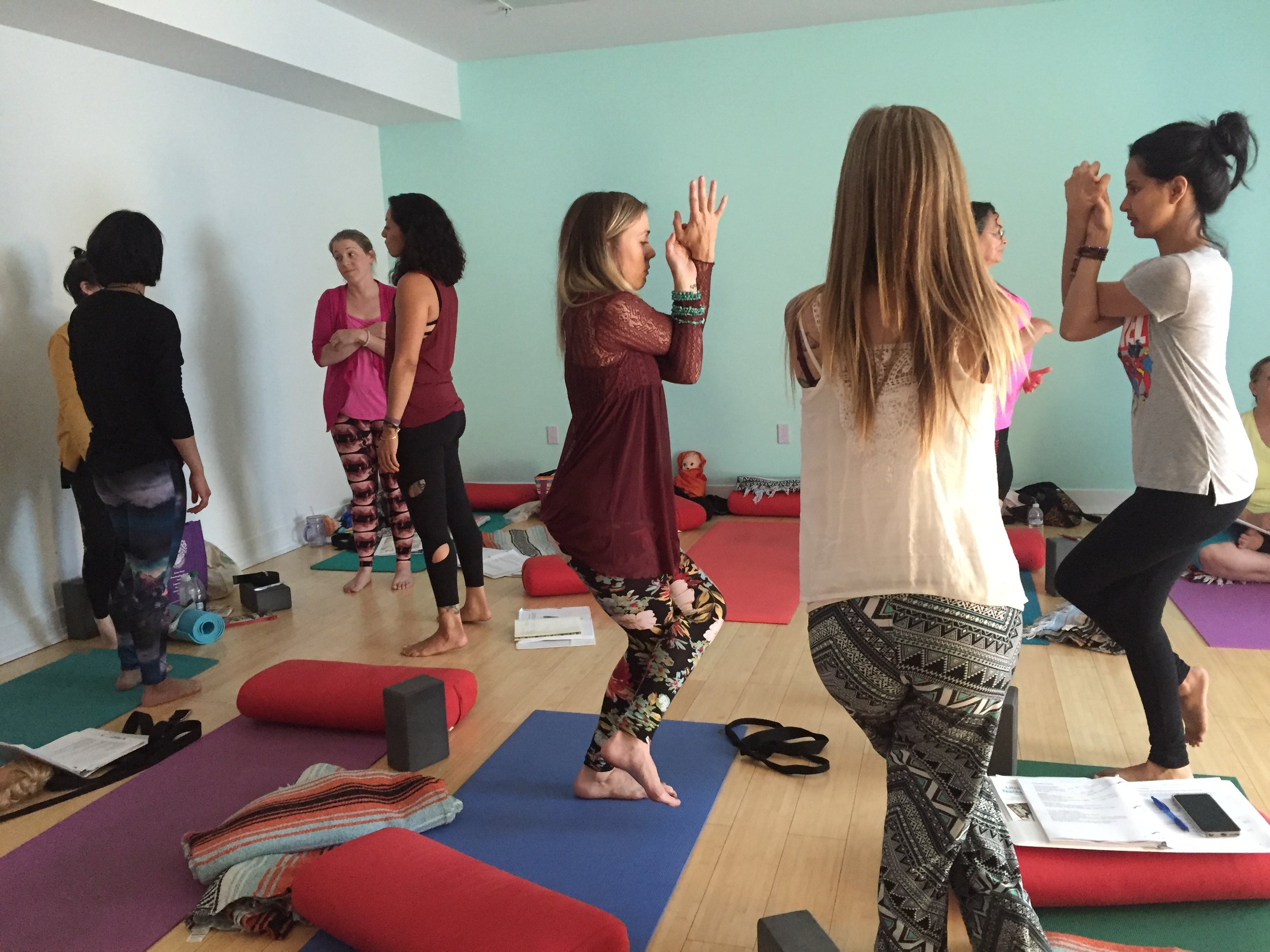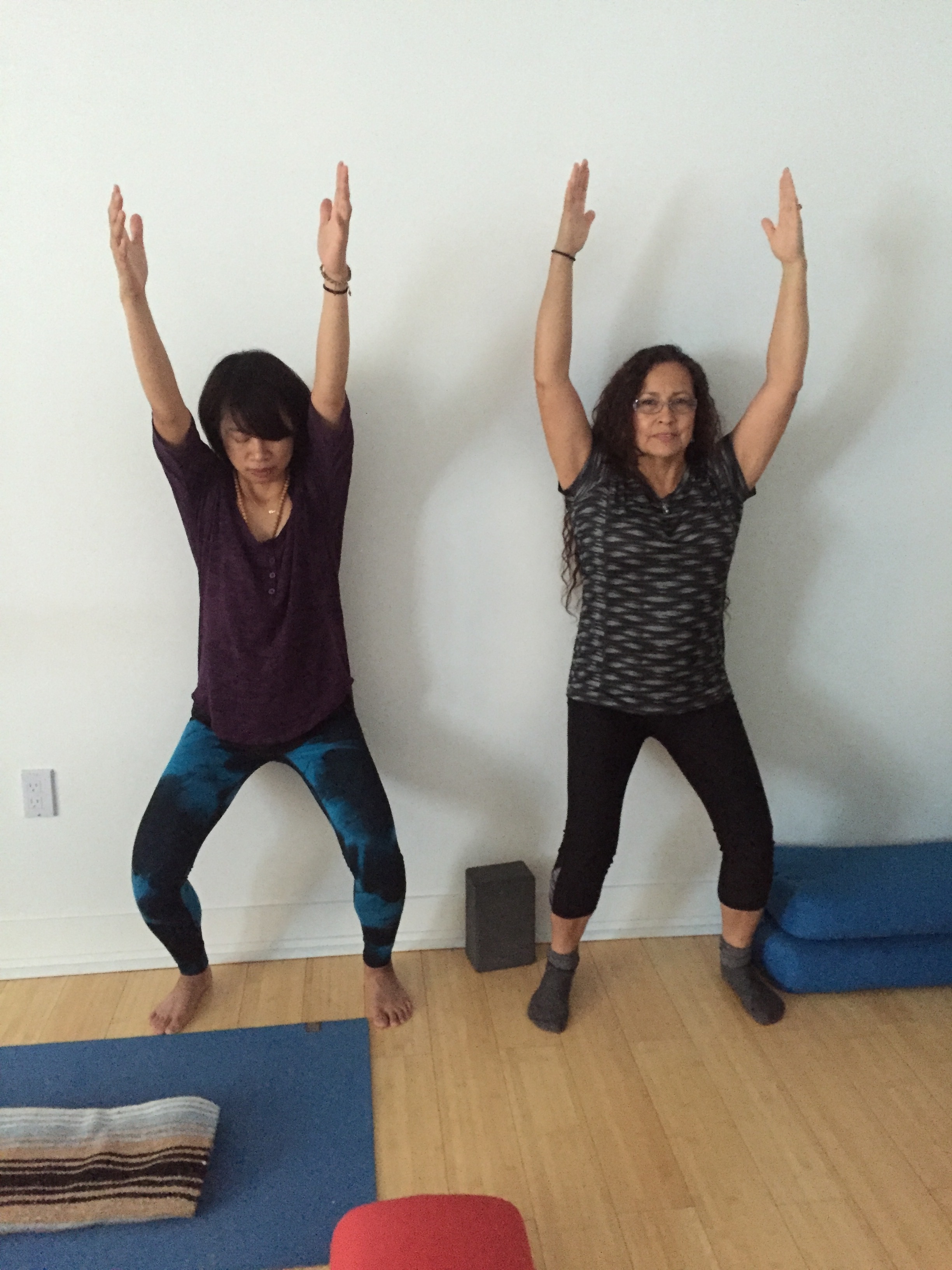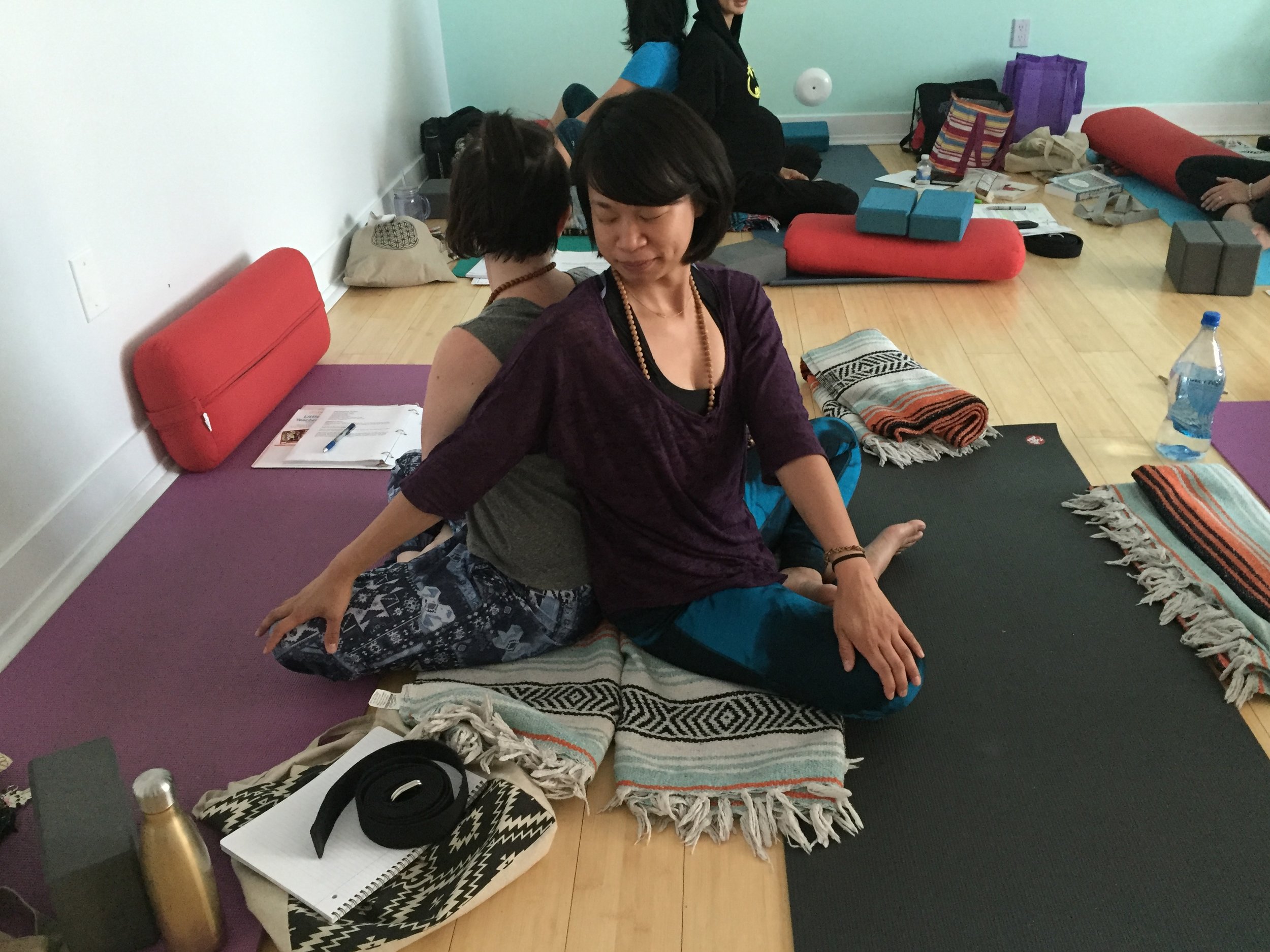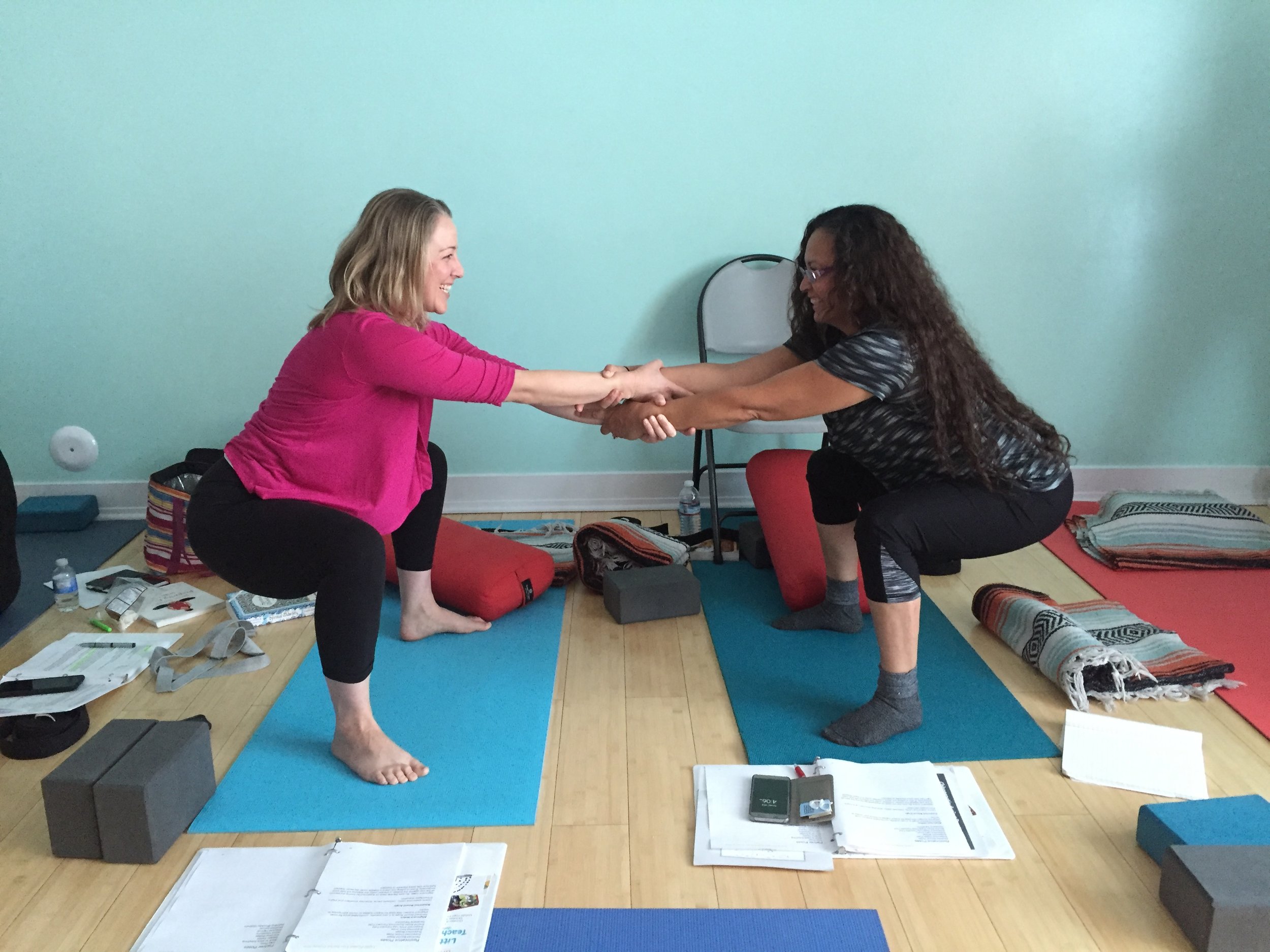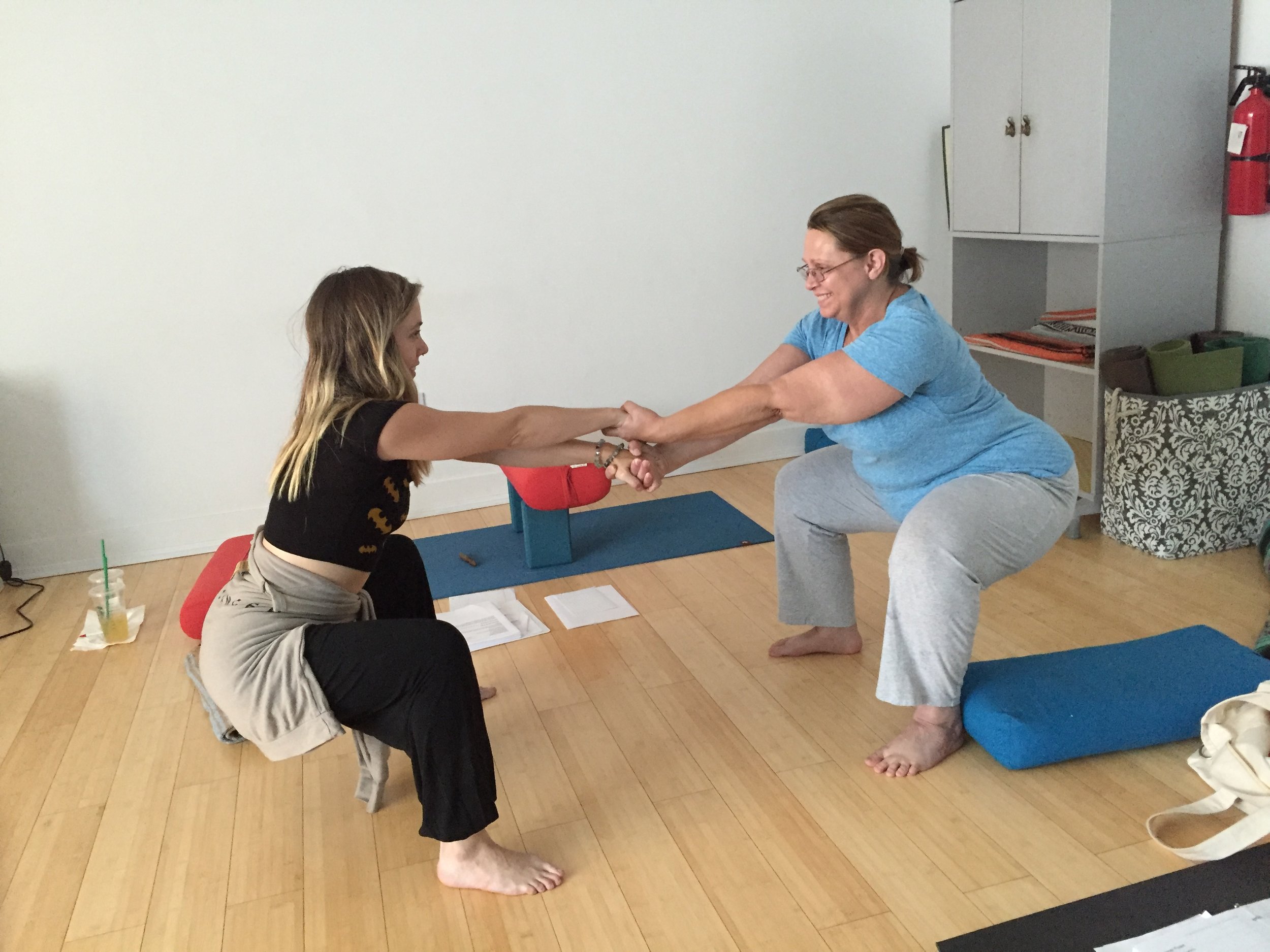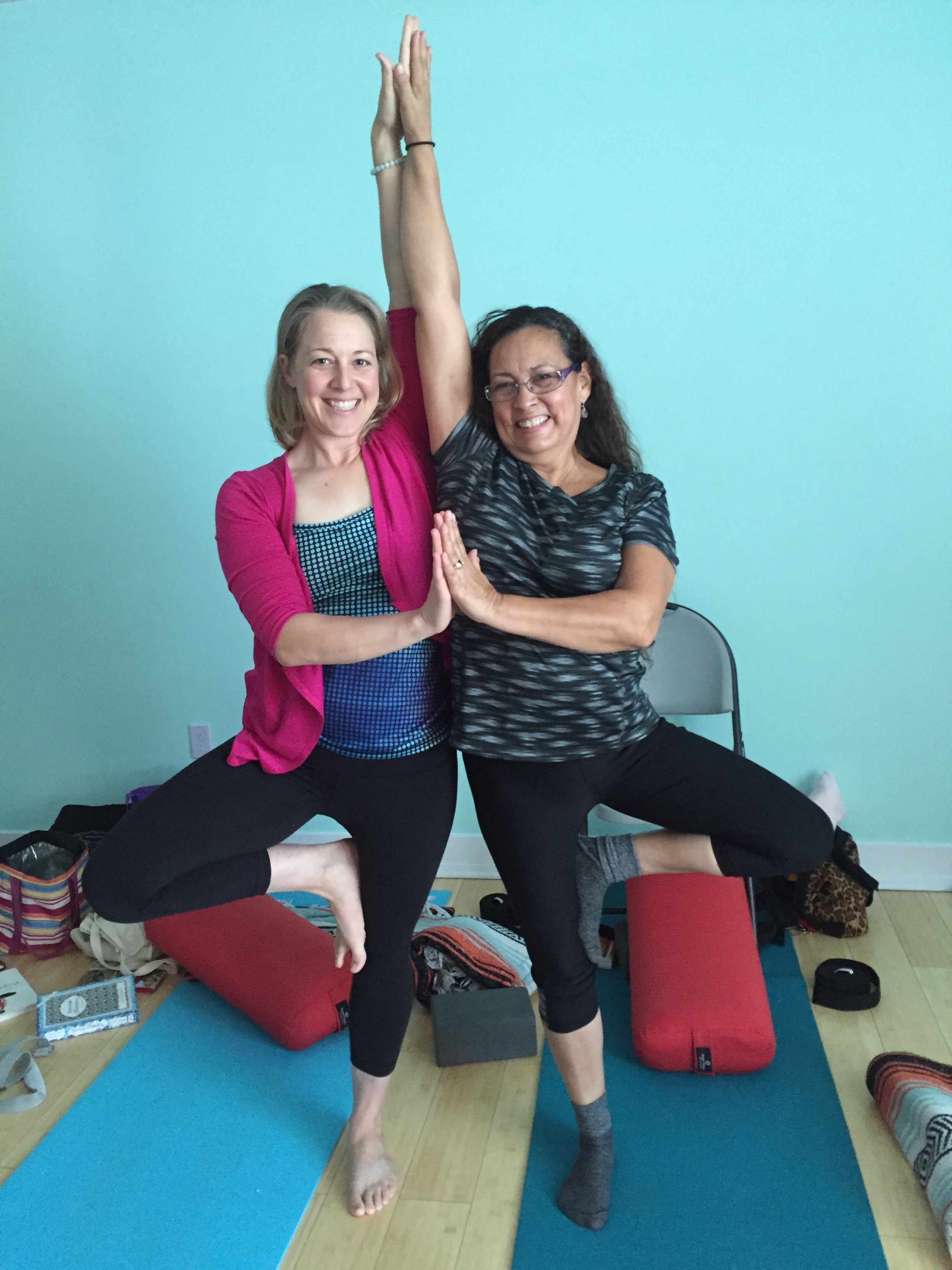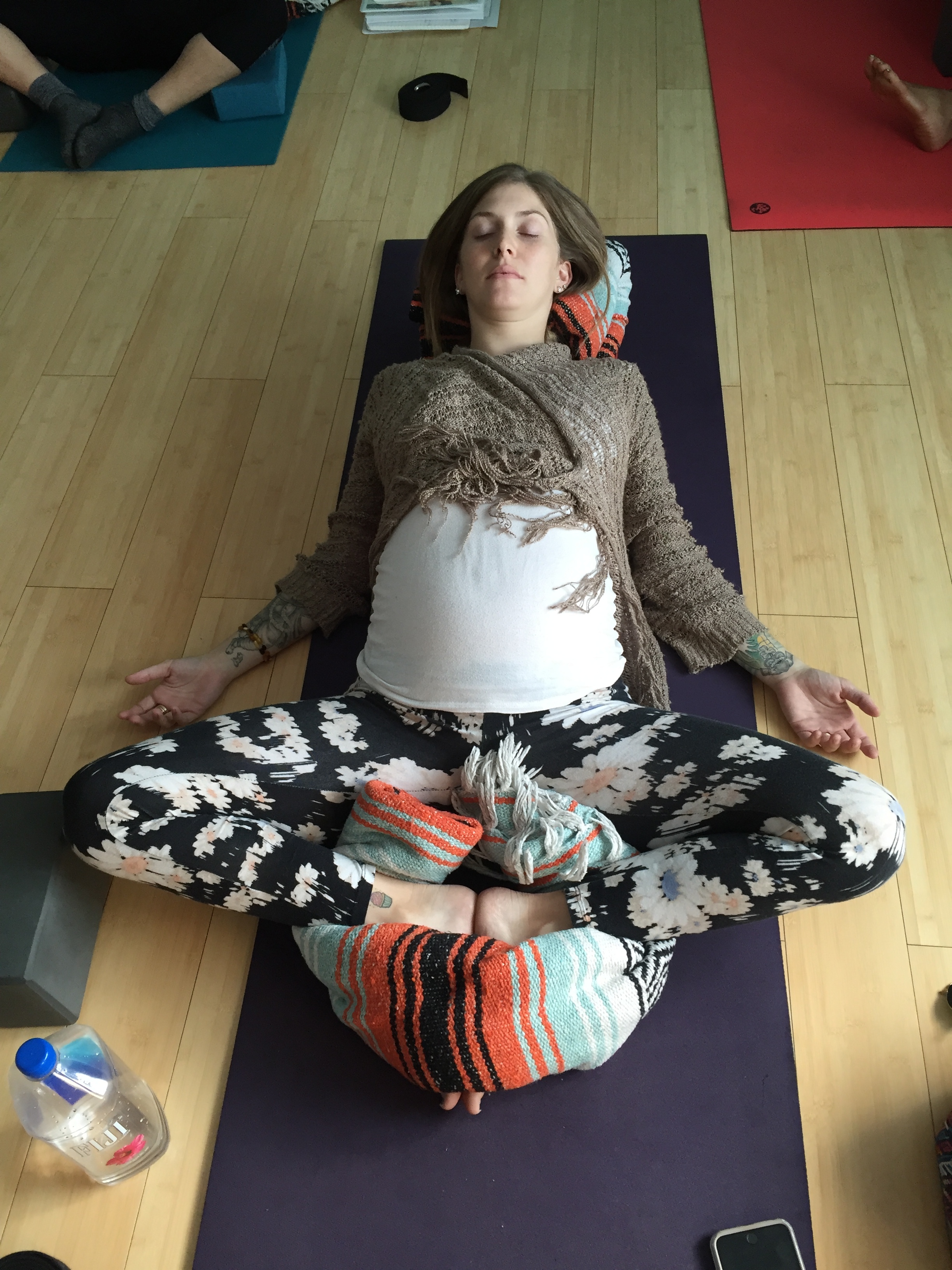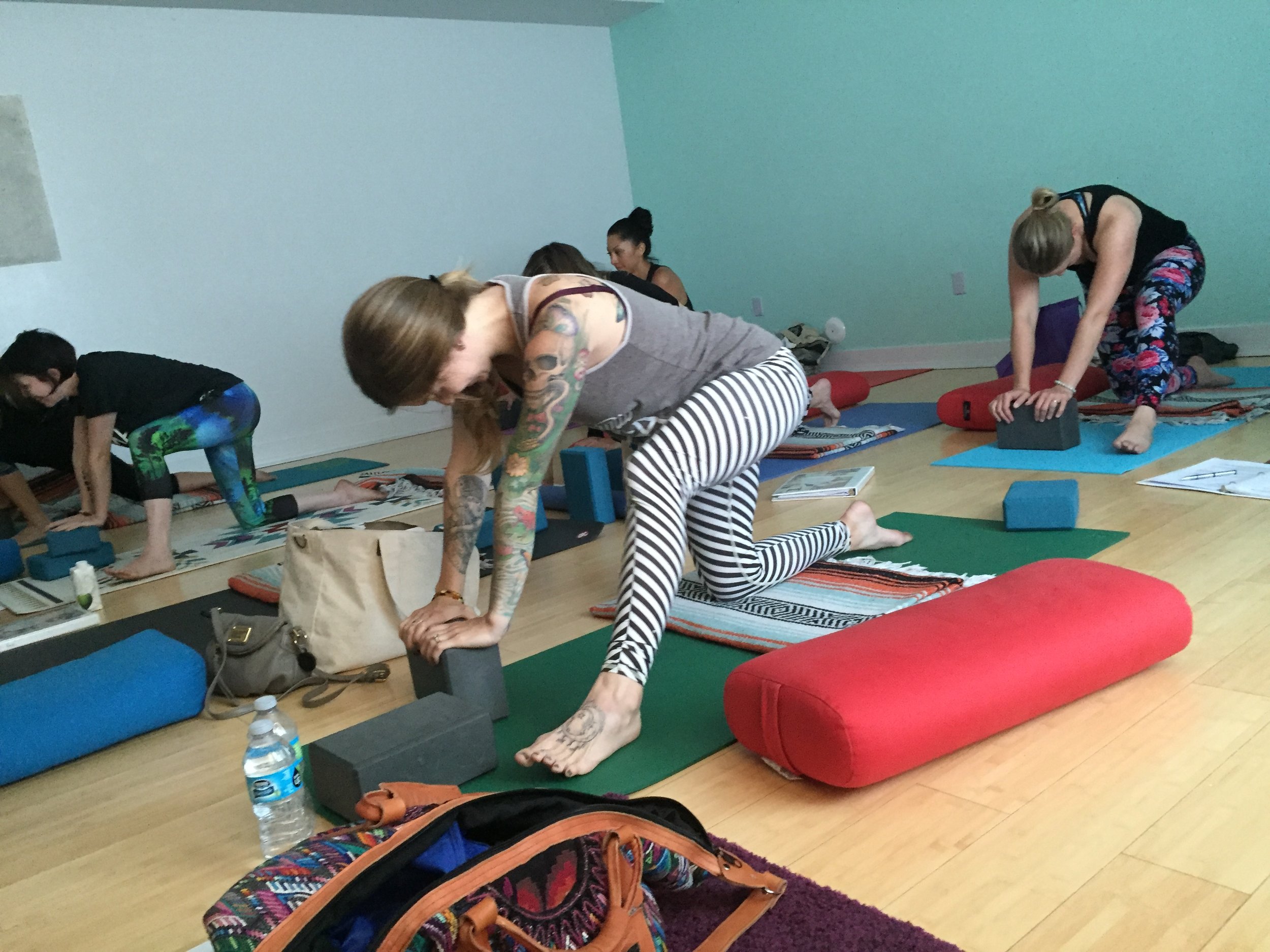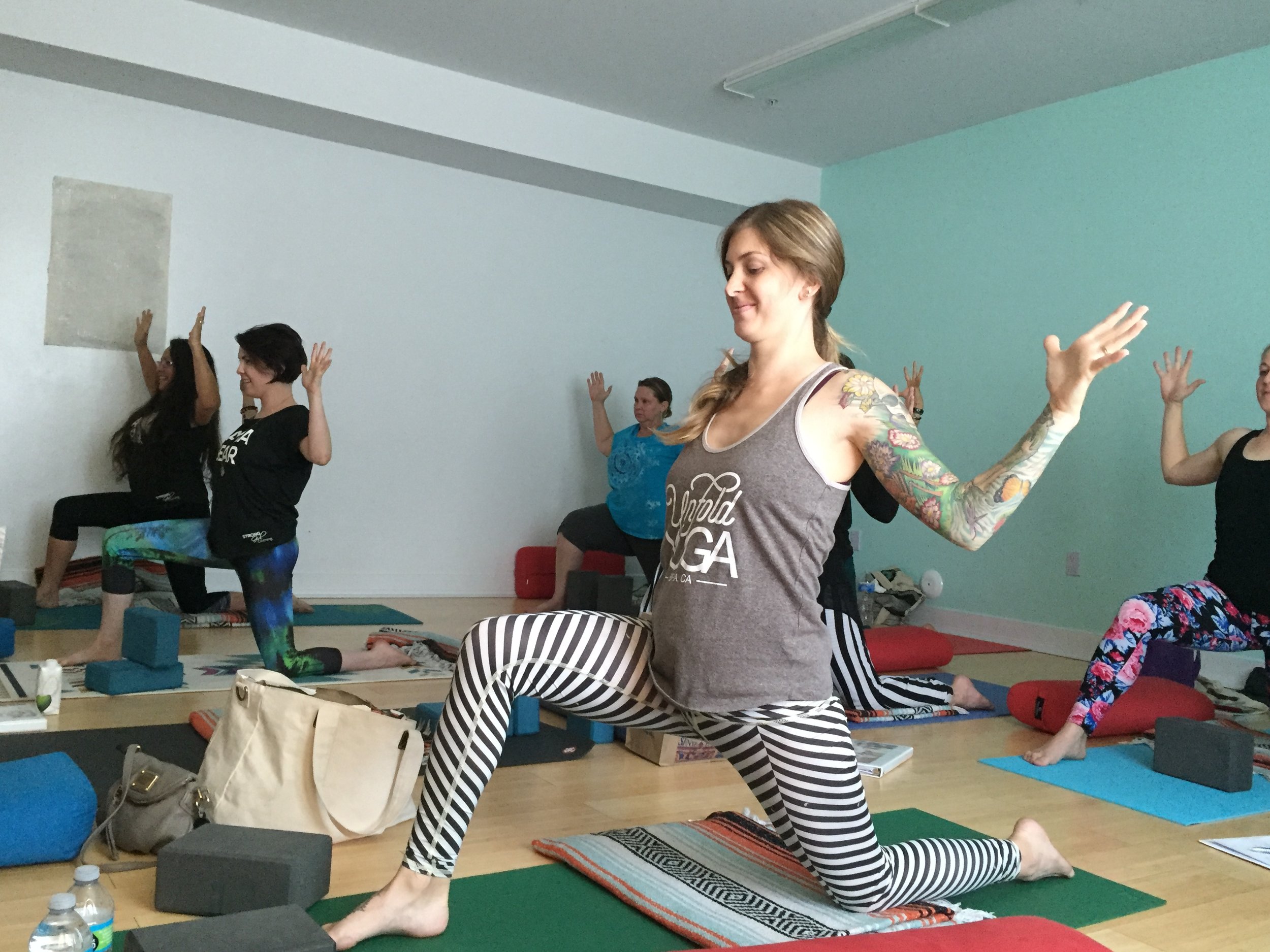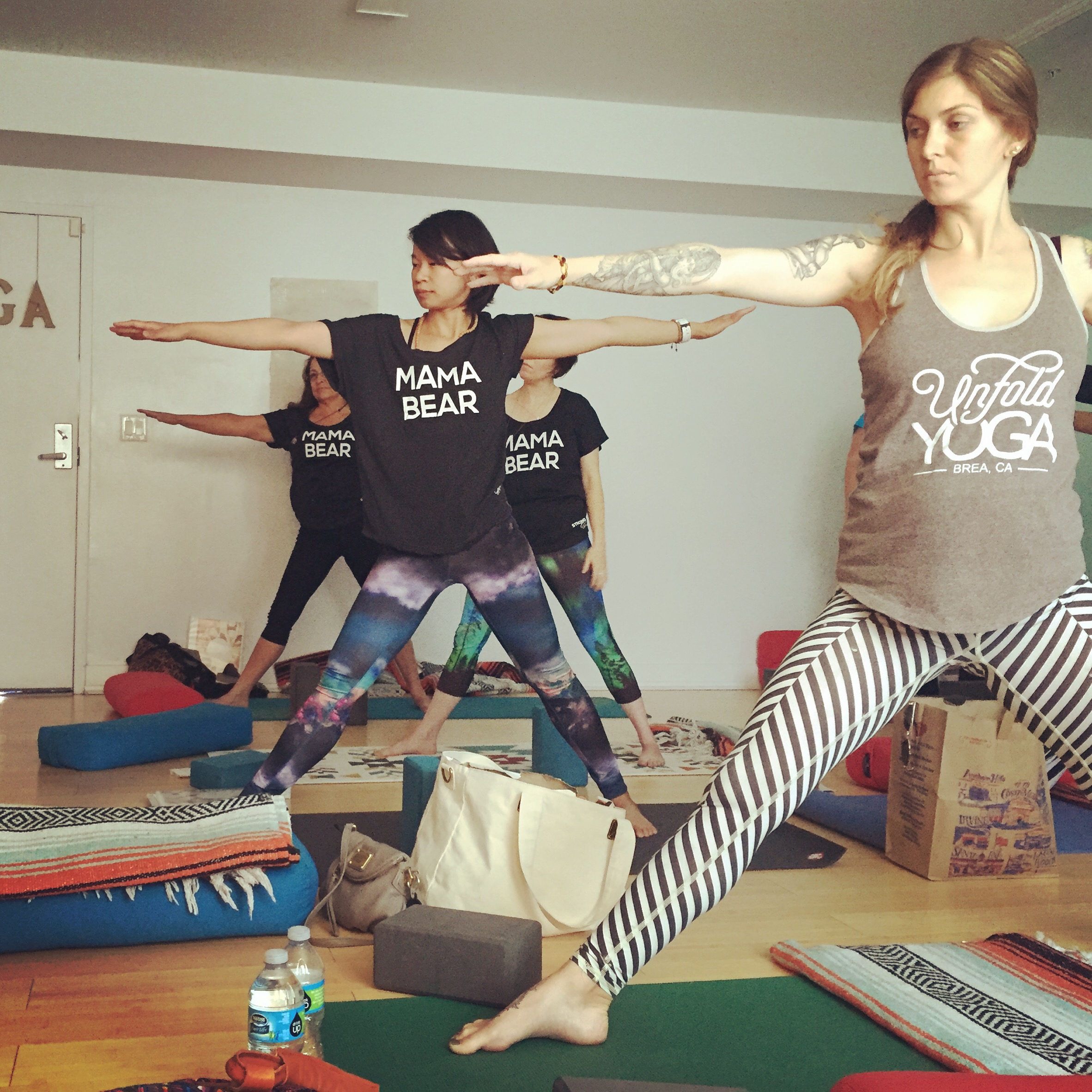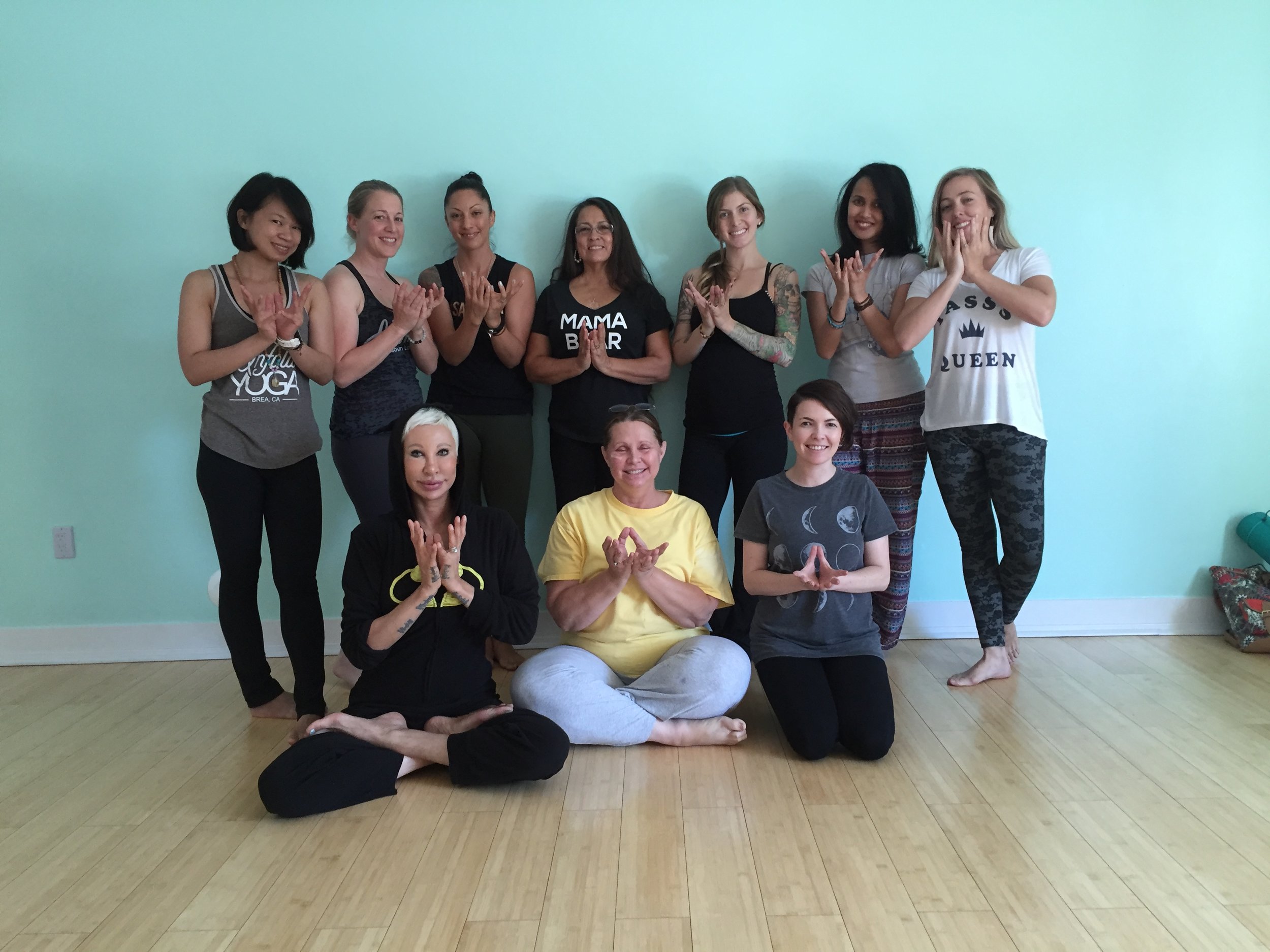 This training is facilitated by the founder of Unfold Yoga, April Lovett. April has been teaching prenatal yoga since 2011. She is also a birth doula and childbirth educator as well as a mama of 2 beautiful girls. She is passionate about all things birth + motherhood, and empowering women to empower themselves during these transitions. April's prenatal training is unique and empowering.
Other Speakers Include: Certified Midwife, Chiropractor, Pelvic Floor Therapist, Birth and Postpartum Doula, Acupuncturist.